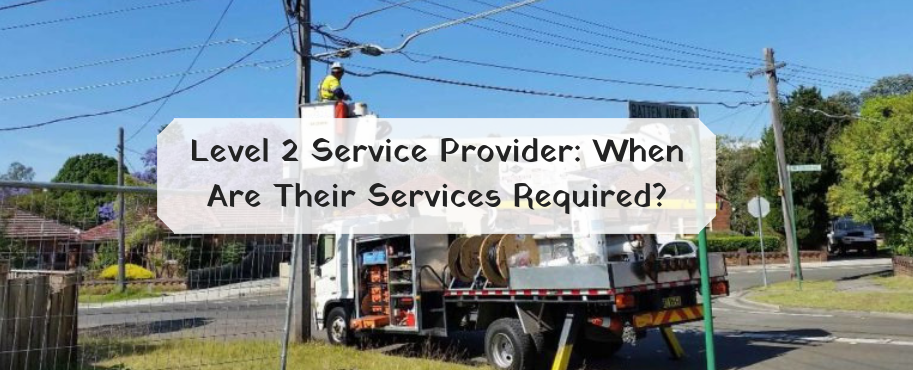 As all electrical work must be performed by licensed and experienced electricians/ electrical service providers; likewise, it's imperative that all electrical level 2 work must be entrusted to certified level 2 electricians only, as per NSW Department of Energy. Indeed, it's critical to your safety and that of your property.
New Power Line/ Metering System
If you want to add a new power line to an existing one for your home or commercial space or require more power than the distributed amount, then a Level 2 service provider can chalk outlines for your convenience. A level 2 service provider/ electrician is certified to work on overhead and underground service mains, metering and energising, rectifying disconnection and reconnecting the lines.
In addition, they can provide temporary power supply to new buildings in terms of one phase, three phase, permanent or power to additional switchboards. They can efficiently install metering systems so that you can know how much power your property uses.
Disconnecting the Power Lines Safely During Demolitions

During demolitions, Level 2 Electricians can help you disconnect the power lines safely. They also have street lighting services for your commercial premises i.e., if you want new electric lights installed or want to get existing ones repaired. The best electricians will help make your home a safe place so that there are no accidents like short circuits; at the same time, help you cover for the extra power supply that you require.
Level 2 Service Providers Help Technology Reach Your Life through a Safe Door
Reputed Level 2 electrical service providers have good technical teams having the right training, technical knowledge and experience to handle any type of complex electrical issues effortlessly. In emergencies, most of these organisations provide 24X7 level 2 electrical services for your comfort. Durable, flexible, efficient and fast, Level 2 Service Providers help technology reach your life through a safe door.
Servicing Commercial & Industrial Clients
It's essential to keep basic amenities in place to run your business without a glitch. Irrespective of the sector a company may belong to, production will reach peak levels if necessities like electricity are supplied without disruption. You may need the assistance of electrical service maintenance and restoration providers to ensure the productivity of your business facilities do not suffer from electrical snags and unprecedented machine failures. Many service providers offer a comprehensive electrical pole and wiring installation and maintenance services to commercial and industrial clients.
Why Are Services Of A Level 2 Service Provider Required?

Due to natural calamities such as a storm, power poles may be uprooted in your premises. To carry out such emergency repairs, a level 2 service provider can come to your rescue. In fact, they offer maintenance service for business customers round-the-clock. Besides, they are also helpful in repairing snags in electricity supply. As a business owner, you will benefit in more than one way by hiring professional level 2 service provider.
Finding the Right Level 2 Service Provider
It's not hard to find the right level 2 service providers in Sydney and neighbouring areas. Usually, these service providers use print media to advertise and reach target customers; however, you can find them online with ease. Search over the Internet for companies that provide level 2 services in your area. When you come across companies online, shortlist them, analyse and compare their services to choose the right level 2 service provider that offers the best services at an affordable print point. Nonetheless, never select the service provider just because they are offering the cheapest package but take into consideration the aspects like the record of accomplishments, experience etc. Moreover, their online portfolios will help in understanding their areas of expertise and tenure in the industry.
Check Out Customer Reviews
You'll know the facts about their reliability and efficiency by going over the customer reviews and feedback available online on different websites offering business information and customer reviews.
Getting Your Queries Answered
If you have any questions about the packages and/or costs of concerned level 2 service providers, right away interact with their representatives over the phone or through email and get all your queries answered.
Summary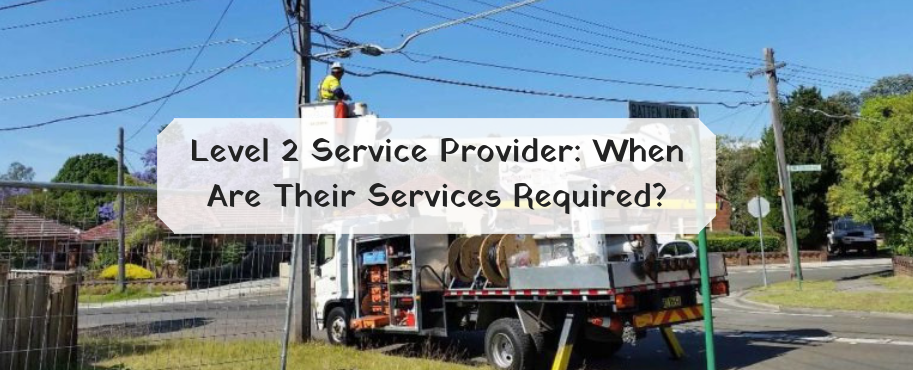 Article Name
When are the Services of a Level 2 Service Provider Imperative?
Description
In which cases we need of level 2 service provider? Let's uncover the major level 2 services when you require level 2 electrician.
Author
Publisher Name
Eris Electrical Services Pty Ltd
Publisher Logo